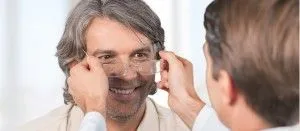 Finding the right optometrist or any doctor, is a tedious challenge for many individuals and families. You have to find the right one. The doctor who will treat you in a manner that you like has the demeanor that you feel most comfortable with, and most importantly is one that you can afford. Or at the very least is in your insurance network and will not cost you an arm and a leg to see when you need to have an appointment for your eyes.
You're Looking At The Best Optometrist, Call Today!
Jessup Eye Care is that clinic for many people, and you might not be aware of it yet. Our very friendly staff excel in working with insurance companies, creating pay plans for patients and treating each of our patients like we would all of our own family members. We do this so you can have a safe and relaxing place to go for your eye care when you need it. Life does not always turn up roses and when you find a new need, you can at least be sure that your optometrist is the least of your concerns.