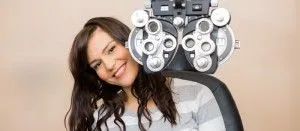 If you are moving to Nashville for business or any other reason and are looking for local eye doctors to help you with your ocular treatment there are many solutions for you. As one of the biggest cities in Tennessee, let alone the Midwest, we have a diverse range of doctors who can help you with your sight based issues. There are many local eye doctors who can provide you with the treatment you need to live a satisfactory live in our lovely city, but we would suggest that your best option might be Jessup Eye Care.
Great Sight And Fulfilling Lives, Come See Us!
There are dozens of optometrists around us, but we are among the few who have been in practice for the length of time we have achieved, and there are few other family based practices that have not joined with larger medical practices to become more financially profitable. While we love our business and it is great for us, we do practice optometry because we enjoy helping people recover their sight and living fulfilling lives.