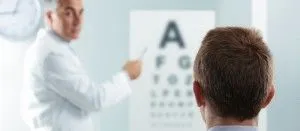 As one of many local eye doctors who inhabit Nashville, we are proud to say that we are more than suited to handling the needs of your family. We treat everyone from little children who are having a hard time seeing things and needing specialized frames for their faces, so their glasses do not keep slipping off of their little heads, to helping elderly patients who are discovering that they cannot read as well as they used too, or are seeing distant things more blurry than they had been.
Whatever Your Age We Can Help With Your Sight!
There are many reasons that the residents of Nashville are looking for local eye doctors and while can enumerate many of them, we find that what our prospective patients are looking for is the surety that when they need us we will be available to them. This we can provide. When your primary optometrist is temporarily out or unavailable, we ensure that we have reliable and on call optometrists that other can reliably trust to help us maintain the high quality of care we provide.