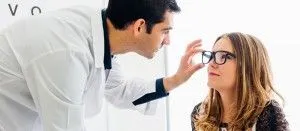 As an optometrist, Dr. Jessup is in the highest echelon of his field. He has published papers, articles and been in the medical field of optometry for longer than many of his patients have been alive. This is what makes our clinic so fantastic. You can go to a large medical practice that has a few optometrists in it, and doctors who will spend as little time with you as possible to keep their own schedules humming along, or you can come to a clinic that will treat you right and you will feel is actually helping you.
See Clearly, Choose Jessup Eyecare Today!
It really is your choice who you want to see. And if you deice that Jessup Eye Care is the clinic for you and your needs, we will do what we can to work with your insurance company, or provide you with alternate solutions to your financial problems with them. We have a skilled set of office staff who have all the knowledge in the area at their fingertips to provide alternative solutions for you. There are few problems we cannot help you solve when it comes to your eye care.